How we're governed
As a housing association we are run by a voluntary management committee, who are people that are local to the Drumchapel community. The Management Committee meet 6 weekly and their role is to provide strategic direction, demonstrate effective governance, monitor performance, manage risk and ensure a high standard of service is delivered to our customers.
The Management committe are elected annually at the Annual General meeting by the Ordinary members.
The minutes from previous management committee meetings are available here.
If you would like to join the committee please click here for more information.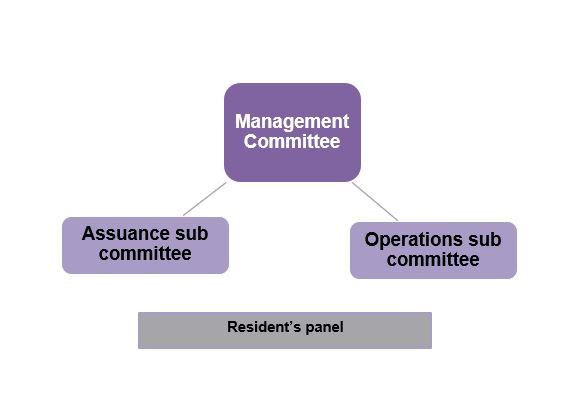 The Association operates a two-tier Committee structure. The governing body is the Management Committee and has overall responsibility for the Association's activities and actions. Supporting and advising the Management Committee are two sub-Committees: Assuance sub Committee and Operations sub committee.
The Association's Resident Scrutiny Panel is not part of the governance strucure. It is a more informal group made up of our tenants or owners with a specific interest in service scrutiny.